We're so glad to have returned to in-person shows as of December 4, 2022. We started off with a sold out show for our annual holiday concert featuring Terri Hendrix and Lloyd Maines.  It had been a long time since we'd been together and everybody had a great time.
For the past two years, we've had some great Zoom shows and have presented not only some great music but also given a larger audience an opportunity to interact with the performers and find out the stories behind their songs. We've had some truly amazing writers who have come from many different parts of the world. We hope to be able to offer these kinds of shows intermittently as well. (Check out our Past Shows page) Each of these artists is on a mission when writing their songs and they are giving voice to all of us. It was a great opportunity to keep our music community together and also a tremendous way to help the musicians. 
NB House Concerts has been running since 2008 and in that time we have hosted many musicians from all over the U.S., Canada, and even New Zealand! NB House Concerts is a certified house concert under the Folk Alliance International PRO agreement. As such, it is considered a private function in a private home open by invitation only.  However, I would be glad to extend an invitation to those people interested in attending. You must be invited to attend, and to be invited you must ask to be on our mailing list.  (Of course, you may unsubscribe at any time.)
Generally, shows are once a month, on Sundays from 5-8 pm, from September through May (although last year we started in December. This year will be starting at the very beginning of October and at looking at the possibility of two shows in February (probably with no show in January).  The shows consist of two sets of music with a potluck supper in-between.  All the performers who play in my series also play at bigger venues as well but enjoy the intimate setting of a house concert.
This is our 15th season. 
For further information and to be on my email invitation list, just fill out the form below. There is also a youtube page with approximately 3-4 songs from some of the monthly shows.  Email addresses are only used to send notices about upcoming shows.  Most people who attend house concerts feel it's their favorite way to listen to music – up close and personal.
If you have any further questions, don't hesitate to contact us.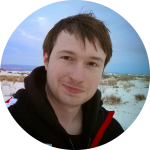 Danny Hayden
Danny Hayden is Lead Cinematic Designer at Aspyr Media, Austin, Texas, United States. He has helped with the design of the Website along with taking care of the sound during the shows, working on the recordings and generally just keeping things going.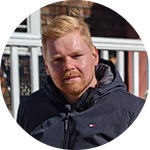 Ruben Verkuil
Ruben Verkuil is our Web & Graphic designer who lives in Amsterdam, Netherlands as well. He is responsible for keeping the website updated along with helping out with other technical details such as the newsletter.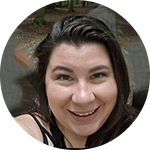 Alicia Hayden
Alicia Hayden is an HR Business Partner at ESL Faceit Group. She is currently working in Amsterdam, Netherlands. Alicia helps out with all the chat content as well as monitoring what is going on during the shows.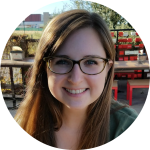 Hilary Kotrla
Director of Club Operations at Boys & Girls Clubs of the Austin Area, Austin, Texas, United States