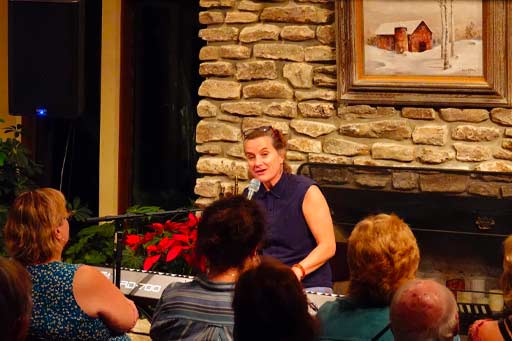 Feb 19th – Susan Werner
Looking forward to the return of Susan Werner on Sunday, February 19th. The last time she was here in 2019 the show sold out quickly. Make sure to get your reservations in early! If you're not familiar with Susan's music you should really check it out. She has over twelve albums of songs in styles ranging from folk/rock to Tin Pan Alley to gospel, to country and even chamber music. I would recommend seeing her any chance you get! for more information, go to our Home Page or check out her website at www.susanwerner.com
March 5 – The Heart Collectors
We were lucky to have The Heart Collectors from Australia be part of our Zoom shows in 2021. And now we'll actually be able to see them in person! They will in the U.S. presenting a showcase during the Folk Alliance International Conference in Kansas City and then plan to come down to SXSW in March. And they'll be coming to NB House Concerts on Sunday, March 5th. March will be a busy month for NB House Concerts but I definitely wanted to get them down to New Braunfels while they were in our part of the world.
Imagine Fleetwood Mac with more of an organic, Celtic-inflected lilt of vocals and melody and you have a rough idea of why Australia's Heart Collectors are so instantly appealing. With soaring cello, intricate guitar, sparkling mandolin, boot banging banjo, passsionate strikes of a tambourine and thundering of the bodhran, these four charismatic performers create real musical synergy, marrying progressive folk/rock sensibilities and clean classical precision.
Hope you can join us for this show.
March 19th – Kerrville New Folk Winners – 2022
Each year 6 Winners are selected to come at the Kerrville Folk Festival out of over 800 submissions. These winners will be on tour in Texas and playing at NB House Concerts on Sunday, March 19th. This was a wonderful year – amazing performers and wonderful winners. I'm sure you'll really enjoy the show. To learn more about this competition and each of the winners, click here.