In-Person Shows Returning December 2022!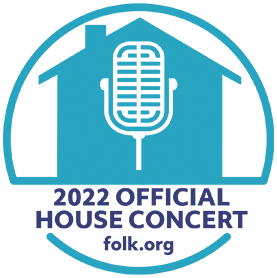 On Sunday, April 23rd we are going to be celebrating the beginning of our 15th year presenting house concerts! We're so pleased to present The Rough and Tumble.  Click the button to reserve your seat for that show.

The Rough & Tumble, a teeny tiny traveling folk/Americana duo made up of Mallory Graham and Scott Tyler, will have you in stitches one minute and falling apart at the seams the next. After living in a 16ft camper with two big dogs and one tiny hamster for the last 8 years, playing upwards of 150 shows a year, the duo now spends part of their time as residents of New Hampshire, but we're so glad they still go on the road. Equally at home in festival settings, listening rooms and house concerts, their engaging performances and affecting songwriting have garnered them fans in the far corners of the US and the strange little towns they pass along the way.Their new album, Only This Far, comes out in May 2023.

Here's an example of what folks say about their shows. "Wow! High-quality originals in all sorts of traditional veins, from haunting ballads to stomping, screaming folk anthems. All performed with expert, polished musicianship and flawless ensemble. Amazing array of instruments (a few you will never have encountered before, I bet), and attention to musical detail, without a trace of pretension or preciousness. The vocals are a pleasure—natural yet perfectly executed. The whole effect seems fun and blithely effortless." Take a listen to the song, Ain't That the Way, from their brand new album "Only This Far", and check out their website. Then be sure to reserve your seat for the last show of the season! It's going to be a fun show. They might take the stage as unknowns, but they're guaranteed to leave the stage as a new favorite.
CANCELLATION POLICY:  If you make reservations but find that you will be unable to attend, please cancel your reservations asap so we can offer the space to others. Reservation(s) cancelled after midnight Thursday, April 20th and those with unpaid reservations who do not attend, will be asked to send a check made out to Elaine Hayden equal to $30 per each unused reservation. Remember that this is how our artists make their living, and losing money promised for seats we might have filled is very unfortunate. Of course, if you are truly not feeling well, please let us know and stay home. We'll love to have you attend one of the upcoming shows. 
CONCERT DETAILS
Doors will open at 4:30pm. We will have a bit of time to visit before the show starts at 5:00pm.  There will be two sets of music with a potluck dinner in-between. Coffee and Iced Tea will be provided. BYOB. We will be limiting attendance to 40 people so everyone can have space and feel comfortable. During the break you'll also have a chance to speak with the musicians as well as other attendees – truly a VIP experience!
Remember, the suggested donation for this show is $30/person. Anything extra would be sincerely appreciated. As always, 100% of your donations go to the artists. Make your reservations by signing up at the link below. Once received, I will send you a quick confirmation email. 
It's going to be a great evening of music. Hope to see you on Sunday, April 23rd. And, as always, thank you so much for continuing to support our musicians.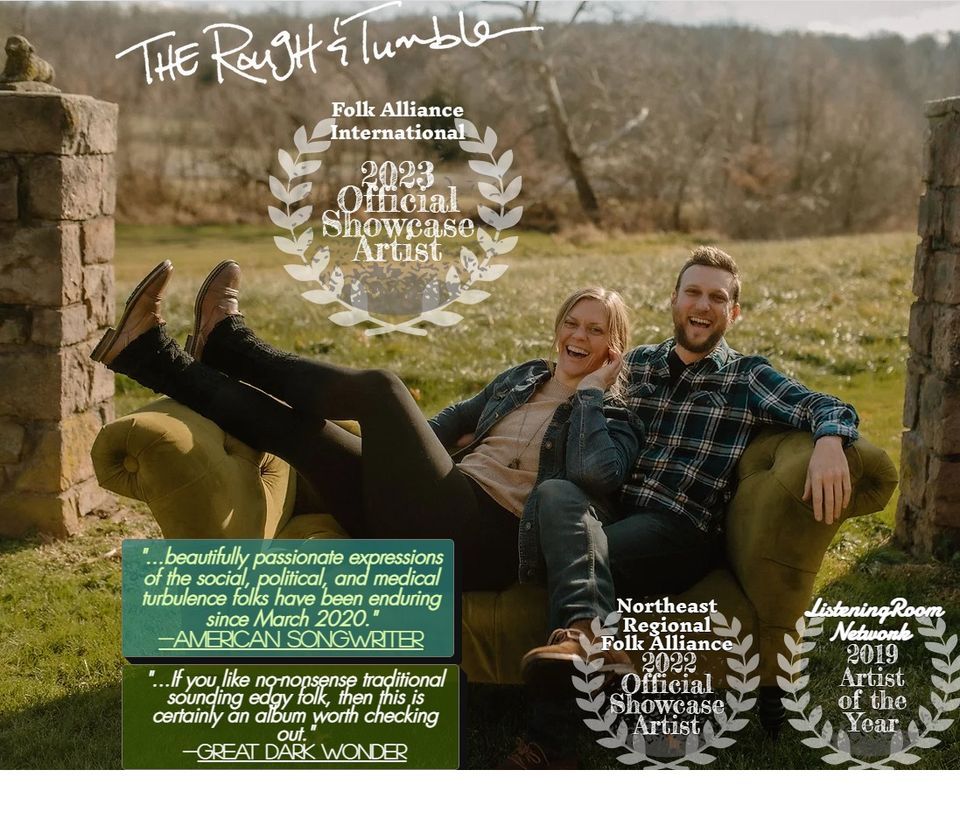 When the band begins to play, those seated in the living room are instantly connected by the music resonating from the small stage.
Megan Holt
Herald-Zeitung